SEO texts - for a top Google ranking
There are more than 1.83 billion websites worldwide. The majority pursue commercial purposes. If you don't want to get lost in the masses, you have to actively pursue SEO. No idea how to proceed? 
No problem, we will help you and show you how you can positively influence your Google ranking!

The key word is "SEO texts". They enrich your website with content and are written in such a way that users get added value from them - an unbeatable combination that goes down well with Google crawlers AND customers.

However, the level is now so high that good content is no longer enough. You need TOP content that goes far beyond mediocrity to knock the frontrunners off their thrones. Our team is specialised in the creation of content assets and makes you SEO successful.
For many marketers, the word "SEO text" is a real nightmare, because the term has long had a bitter aftertaste. After all, content was characterised by keyword stuffing for a long time. This means that relevant search terms were analysed and integrated into the text flow in MASSES.
The result delivered an excellent ranking, but was hardly readable for the average consumer. When Google discovered this scam, the websites in question were punished and further ranking factors were developed to prevent such a procedure.
Meanwhile, SEO texts are considered to be what the name suggests: search engine optimised texts. In fact, however, the term encompasses much more than is visible at first glance. The aim of an SEO text should be to create unique content from relevant search terms, which, in addition to the search intention, also focuses on branding and corporate identity.
The content must therefore master the balancing act of being understood by Google, being read enthusiastically by the user and representing the brand. You see, the discipline of "SEO texts" is more complicated than one might think.
The different
variants of SEO texts
SEO texts are designed to achieve a better ranking. However, since search queries do not always have the same purpose, a differentiation of SEO texts is necessary. In general, there are information-oriented, transaction-oriented and navigation-oriented search queries. With content tailored to these, it is possible to fulfil the wishes of the visitors and thus generate higher leads.

Information-oriented search queries occur most frequently on the web. Users use the SERPs to deepen their knowledge and acquire knowledge. It also happens time and again that customers encounter problems in everyday life that they want to solve on their own. With the help of instructions, guides, glossary and encyclopaedia articles, they hope to be able to put their aspirations into practice.
Sales-promoting SEO texts
Furthermore, a lot of transaction-oriented searches are started. "Mobile phone contract", "insurance comparison", "flat Munich" or "tutoring French" are typical terms that are entered into the Google search bar. Customers scour the web for suitable offers and come across products or services through product descriptions, sales texts or category texts.
SEO texts to facilitate navigation
Some of your customers don't feel like searching your website for the service they want. For this reason, navigation-oriented search queries are used to be taken directly to the desired sub-page. This saves time and makes life easier.

Over
1000+ customers

trust SEOfolgreich
Our customer satisfaction speaks for itself. Over 1000+ companies trust SEOfolgreich. We convince with competence and passion.
This is what makes a good
SEO text
If you want to write a good SEO text, you should bear in mind that you have to convince people - and not search engines - of your qualities. If you succeed in this step, your efforts will be rewarded by the search engines. The SEO content of the 21st century no longer focuses on keywords, proof terms or the number of words, but is really oriented towards the quality and relevance of the SEO texts. Accordingly, Google has also included factors such as backlinks in its ranking repertoire, which reflect the trustworthiness and relevance of texts. SEO-optimised texts that are readily and frequently referenced seem to be particularly user-friendly, informative and entertaining and are therefore well received by search engines and users alike.

The voices of

our customers speak for us
Our holistic strategy allows us to achieve strong results with local businesses. Our client testimonials speak for themselves.
"I came across SEOfolgreich on the recommendation of one of my clients. I have been looking in vain for a transparent SEO agency for years. With Timo & the SEOfolgreich team, I feel I'm in excellent hands for the requirements of an agency: friendly, uncomplicated, prompt, reliable and transparent. I get tailor-made solutions and without a doubt the best possible ones."
"Top Local SEO Agency!
Every project was successful from A-Z. So far I have worked with many agencies in the field of SEO / Local but with seofolgreich it was uncomplicated, pleasant and just...SEO successful....;)
 - Thank you"
"A great Local SEO agency in Munich. Their own listing tool is also excellent. So I have entered my company in all the important local directories and am listed everywhere, which has a noticeable effect on my ranking!
"Thanks to seofolgreich, I have made it into the top 3 on Google with my website, both in normal search and on Maps (I'm at one there 🙂 ) a local seo investment that pays off. I get enquiries about it every week."

About SEOfolgreich -

Your sparring partner for Local SEO
Telephone directories are dying out - and conversely, the majority of local service providers act stepmotherly when it comes to their local online visibility. That's exactly what we're changing for you.
SEOfolgreich is the result of 10 years of SEO experience combined in our very successful team of experts.


While search engine optimisation is labelled as seemingly the most unspectacular, long-winded and underestimated online marketing discipline, we have purposefully optimised more than 1000 websites in the last 10 years, both our own and those of our clients, and built several companies to 100% via organic visibility on Google.


What we enjoy is the process of "turning the tables" - slowly but surely drawing attention to ourselves with confident, realistic understatement. That - SEO - is our nature.

We are talking about the moment when sober SEO turns into an enquiry, turnover and success guarantor.
The moment when you, as an apparent underdog, rise to become an opinion leader and...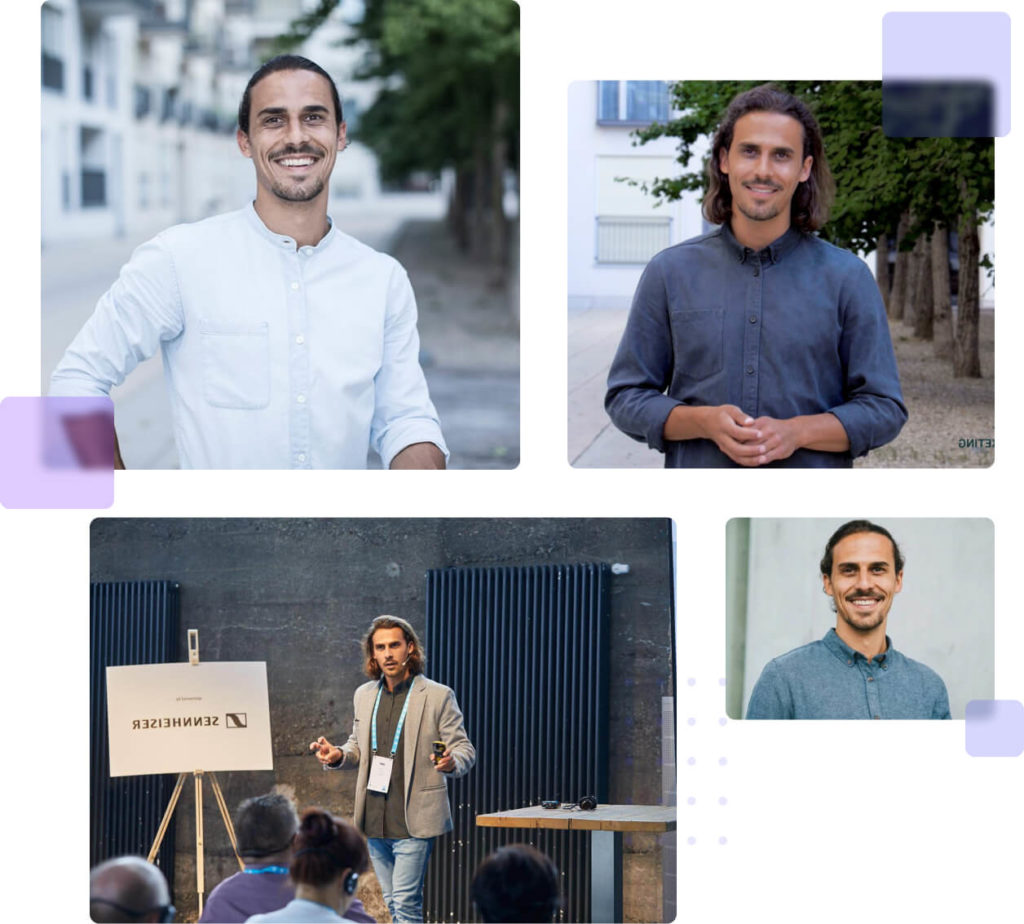 This is how
a cooperation with

us works
You want more local visibility for more customer enquiries? Then we can help you! Fill out the contact form and request a no-obligation consultation.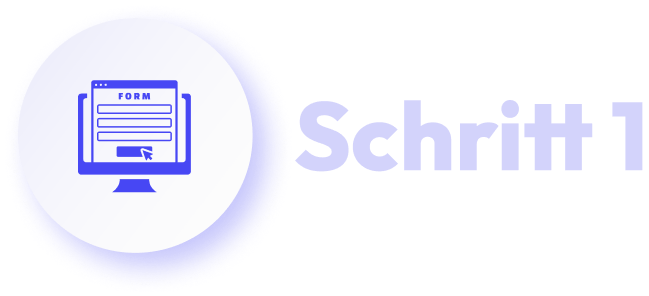 Leave us your contact details in the contact form. Please include the website URL to be optimised so that we can analyse your website directly.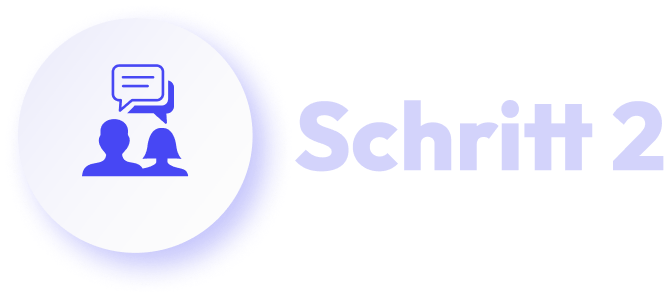 If our initial analysis reveals potential, we will schedule a non-binding consultation. In the call, you will learn about our individual strategy and receive an offer for implementation.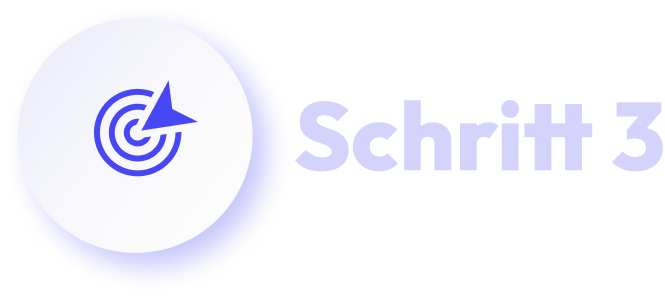 Ongoing Strategy Implementation
After the consultation and your commitment, we start with the ongoing strategy implementation to continuously increase your local visibility.
Frequently asked questions about our
SEO texts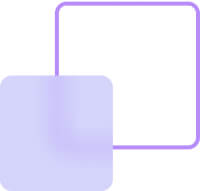 Get your free consultation now.